Not sure what is going on but this is a rough picture guide, maybe you can point out what exactly went wrong.  
After finishing the quest in WD "Carribean 3 Days Tour " to kill Kraken, you are given a quest to look for the "next guardian" which is Tink in icicle castle.
completing the quest
after completing you get a second quest.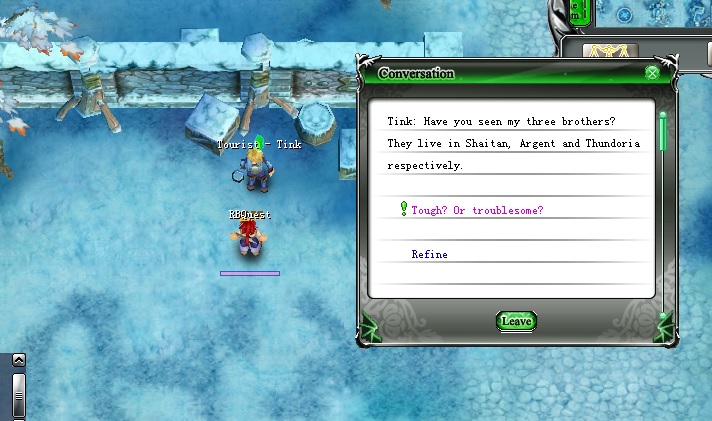 Here we see quest info.
After taking quest, we head to Shaitan to visit Clan Chief Albuda
Here we select which path with option "Select path of Rebirth"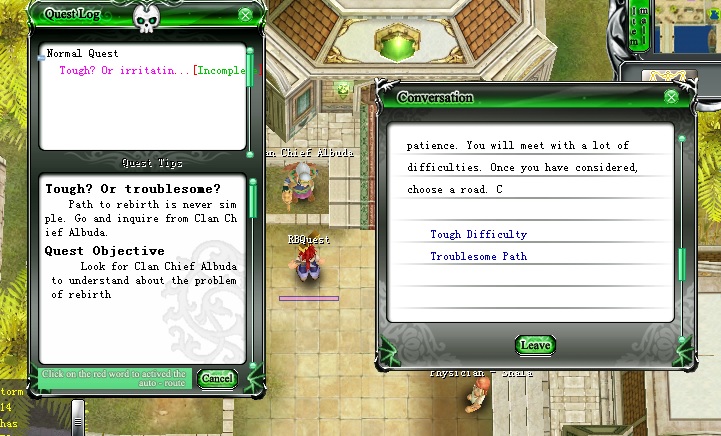 After selecting which patch, in this case I chose, "Tough Difficulty" and you get this message.
If you notice on the picture above, there is 2 sentences... that after selecting path you go visit think. so talk to Albuda again. and you get a quest marker for completion.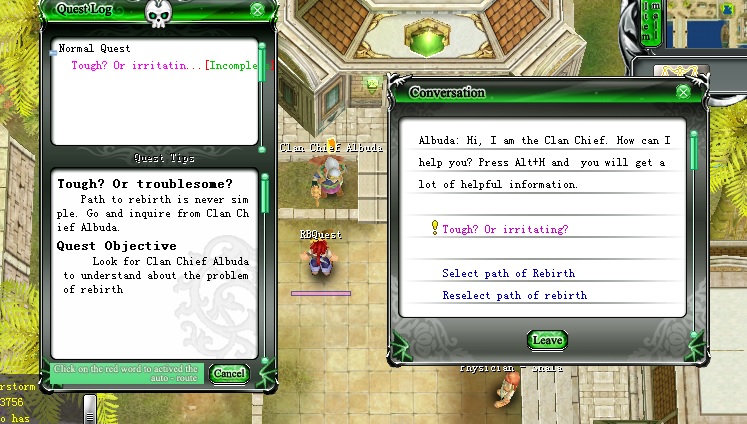 Completing quest..
After completing the quest, you get a new quest from Albuda..
so, we take the new quest and NOW..we visit Tink in Icicle castle.
Now once in icicle we talk to Tink.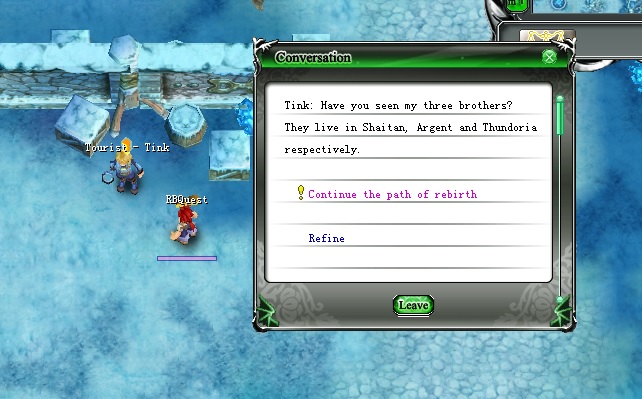 After talking with Tink and completing quest, we get the last quest for RB
This is the last Quest for Rebirth Path.